Covid -19 Precautions - How To Drive Away Covid -19 In Your Vehicle
8 December 2020 | Admin
We have all jumped aboard the 2020 rollercoaster this year. With the world going into lockdown, tier levels and new rules being put into play to protect us against the COVID -19 virus. Social distancing and the constant use of washing our hands and sanitising ourselves/objects has become the new norm.
Whilst we are keeping ourselves safe and sanitising our homes, another area of concern is to sanitise our vehicles.
Motorists use their vehicles frequently whether it's commuting to and from work, going to the shops for their essentials, doing the school run or even for work purposes like taxi services/couriers/lorry drivers. In between those journeys we are in contact with pollutants, viruses and bacteria which will spread within your vehicle.
Scientists believe that bacteria and viruses can survive on hard surfaces for up to a week and studies show that inside our cars, they are riddled with bacteria.
Below is an image inside a car of the frequently touched areas that germs would spread within our car.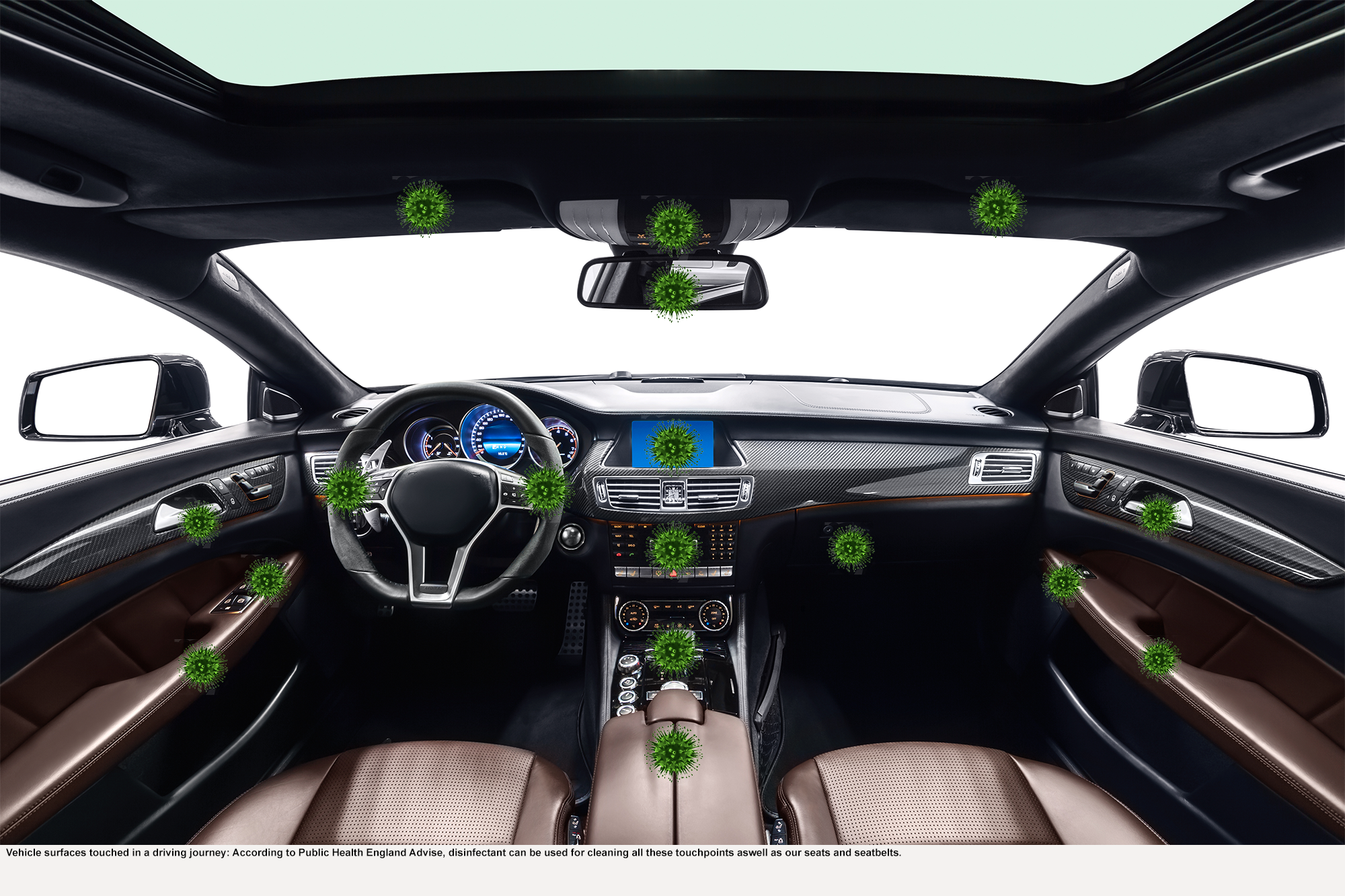 The solution to all your cleaning needs is to use a disinfectant that has multi-purpose use. At Hydra International we specialise in a vast array of products, and one of our avenues is in cleaning products. Our Cobra disinfectant is fast acting which kills 99.9% of bacteria within 30 seconds. With its versatile use of application including soaking, spraying and fogging methods, this killer of viruses will keep the Coronavirus at bay and from spreading.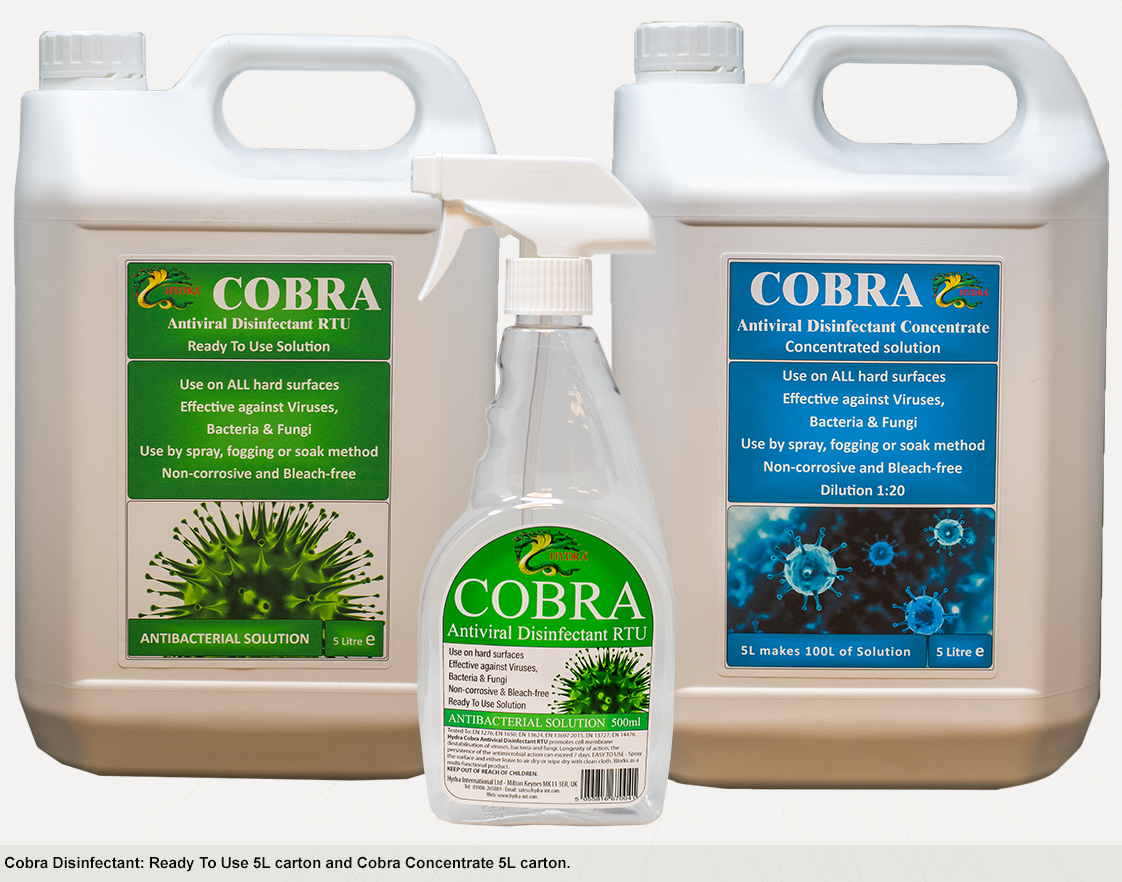 Our Cobra Disinfectant can be purchased as a multi-pack which will include 2 empty 500ml trigger spray bottles, making it an ideal size to keep in your car and to disinfect those touchpoint areas.
Cleaning your vehicle
For full protection, wear disposable gloves which can be discarded after use. A thorough scrub can weaken the protective pocket that the coronavirus sits in. The use of paper towels are ideal as they can also be discarded of after use or if using a re-usable cloth, they should be washed after each use at 60°c.
Cobra Disinfectant is a heavy-duty biocide formula that has no harsh fumes, is non-corrosive and bleach free making this product ideal for all surfaces and non-damaging.
With many vehicles having a stereo or a touch screen take extra care around the electronics.
From the image above displaying the frequently touched areas, spray generously onto the surface and clean with the paper towel/re-usable cloth to kill any bacteria and viruses on the surface.
Dispose of all used paper towels and gloves and most importantly: follow the NHS advise and wash your hands if able or use a 70% Hand Sanitiser Gel/Liquid to sanitise your hands and help reduce your risk of catching or spreading coronavirus.